Email Is Key for Digital Publishing
Online publishers know that the gateway into their massive content stores is fractured: mobile, web, third-party, native, and email all serve as critical entry points to and through their paywalls and revenue mechanisms. More than any other communication channel, email represents the ability of publishers to connect, engage and convert their users into paying subscribers. Having the content isn't enough; digital publishers are challenged to deliver that content wherever and however their customers choose to consume and interact with it.
Consider the challenges faced by many publishers today:
News cycles are 24-hours and happen in real-time; delays result in lost readers.
Choosing, evaluating, testing, and integrating a new solution can be costly—any disruption to production could spell disaster.
With email representing as much as 40% of the crucial access points to stories and content, having your transactional messages stuck behind an ESPs batch-and-blast sending methodology spells disaster.
Achieving the kind of personalization that leads to engagement and conversion is hard; doing it at scale across a myriad of communications can be daunting. Today's information consumer expects that the content he or she is presented with is relevant and engaging starting with the email that piques his or her interest.
ESPs are suitable if you want to deliver one to many communications, with no real-time requirement. They were built during an age when real-time messaging wasn't possible and have bolted features onto legacy paradigms and technology.
Rapidly declining newsstand revenue and the ability to replace that revenue with digital ad revenue.
SparkPost's Solution for Digital Publishing
Scale
SparkPost's software and cloud services send 25% of the world's legitimate email.
Newspapers, digital, financial and lifestyle publishers of all stripes have turned to SparkPost to help them connect with their customers.
Speed
SparkPost's platform provides an SLA-backed guarantee that when critical alerts must get out you have the burst capacity to ensure the free flow of information. And our guaranteed burst capacity can make the difference between informing your readers or losing them to the competition.
Analytics
Data is as important to your business as being first on the scene that's why SparkPost delivers granular data across 42 data points.
Track engagement by message stream and determine what's working and what needs updating.
Improve with each iterative cycle.
Easily integrate SparkPost analytics with your BI tools to achieve holistic and meaningful reporting that tracks your goals and improves your ability to stay relevant in a complex landscape.
Digital Publishing Leaders Rely on SparkPost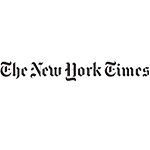 Learn More about SparkPost's Enterprise Solutions
Learn more about SparkPost's industry expertise and our customers' success with email.