From Start-up to Enterprise, We're Trusted to Deliver Customer Success
Our customers range from the biggest senders in the world to start-ups and small companies that are just beginning to make a mark. But what they share is understanding of the business value of email—and the confidence that comes from working with an email delivery service that is 100% committed to helping them to achieve their business goals.
They know that SparkPost's innovative technology makes their email strategy possible. And they trust in our people to make the difference. Learn how our customers are using email today, and how SparkPost is dedicated to customer success.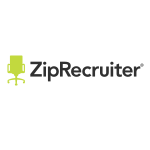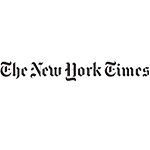 "I'm very happy with the SparkPost service. The weekly deliverability reports really help us stay on top of the health of our sending infrastructure. With their advice, we can find and solve problems before they become widespread and hard to mitigate. The proactive support we get from the team and their around-the-clock availability are second to none!"
Penny-Merelle Gray
Delivery Customer Support
"Being a premiere customer of the SparkPost service has allowed us to achieve high levels of reliability and performance … We are very excited to work with SparkPost."
Tara Clark
Director of Email
"I was impressed with SparkPost's technical capabilities and performance. But it was the deep knowledge and customer focus of their implementation team that really made our successful transition possible."
Kenneth Chan
CEO & Founder
"SparkPost provides us with the real-time email metrics we need. Combined with our own A/B testing, we can dynamically adjust our content and how we send email based on live feedback. There's no more batch campaigning. All messages are one-to-one, based on users' interests."
Seth Weisfeld
Engagement Manager
Case Studies
Don't just take our word for it. SparkPost customers tell the story of how email delivers bottom-line results for their businesses.
Enterprise and Industry Solutions
Learn more about SparkPost's industry expertise and solutions for enterprise senders.