At one of the most anticipated sessions of our annual Insight user conference, SparkPost CMO Steve Dille was joined by a panel of SparkPost customers—all savvy email marketers—to discuss how they are using big data, transactional and triggered email, and SparkPost to reimagine how email drives the entire lifecycle of individual customer engagement with businesses like Zillow, Etsy, and CareerBuilder. Here are some highlights from the discussion of "A Segment of One."
Data-Driven Email Marketing and User Engagement
Right out of the gate, it was clear that these data-driven marketers approach email a little differently than more traditional, campaign-focused organizations might. CareerBuilder's Scott Burdsall noted that his team thinks about email from the perspective of the customer's inbox. That point of view is crucial, he said, because customers don't react to discrete marketing programs in isolation from one another; rather, their experience is the sum of all messages he or she receives. For his business, email is the primary source of user traffic, and it's driven by job seekers wanting to find the right job, right now. By combining information about job openings, individual user interaction patterns, and third-party economic and other data, the company seeks to get that right message in front of the right customer at the right time.
Zillow's Tara Clark agreed that email is her most important driver of bringing people back and driving reengagement with the site. And, like CareerBuilder, Zillow relies heavily upon a combination of proprietary and third-party data to trigger messages at key points in the home-buying lifecycle. She also sees significant opportunity in identifying what data indicators reveal when a potential seller is about to become active on the site and to use that information to develop a seller-specific messaging strategy.
At Etsy, email marketer Matt Sperling looks at site and transaction behaviors, email engagement patterns, as well as interactions with mobile app push messages to guide his strategy. One challenge for his business is the global nature of the Etsy marketplace—data signals and contextual cues aren't necessarily the same in every part of the world.
Personalization or Segmentation?
All of this data-driven email led SparkPost's Steve Dille to ask if one-to-one personalization was necessary, or if more classic segmentation was enough to be successful. At CareerBuilder, Scott Burdsall noted that one-to-one is the nature of the job-seeking business, but that broader segmentation can be an effective approximation for identifying factors like message frequency and content that might be relevant when a user is no longer an active job seeker, for example. Zillow's Tara Clark pointed out that the very best email programs have room for all types of content: one-to-one, segmented, and bulk marketing, and Matt Sperling of Etsy observed that using segmentation as a means of testing is also an important building block for true one-to-one personalization.
Do You Need Big Data?
As all three marketers noted: data helps! Big data science can lead to unexpected learnings. But, they also reminded us that even the "small data" of listening to individual customers and knowing your audience can be a very good beginning of that road.
What Metrics Are Important?
Although these three businesses are in very different markets, they each reflect variations on a marketplace business model. That commonality leads to some shared metrics for measuring the success of their email programs: revenue, of course, but also crucially bringing buyers and sellers to the table; by driving buyer/user engagement, they create demand for the seller or professional side of the transaction. As such, key metrics for all three include engagement, frequency, conversion on various steps in the lifecycle, and so on—and which in turn help to tune the email cadence, content, and calls to action. (By the way, that virtuous cycle of data, email, and user engagement is something that stands out in most of the successful data-driven marketing examples we've seen repeatedly among our customers.)
Challenges, and Looking Ahead
Etsy's Matt Sperling observed that getting message frequency right is one of the most challenging things for marketers, and that identifying what signals the right frequency for each member has a very large impact on the lifetime value of that customer. And, as both Zillow's Tara Clark and CareerBuilder's Scott Burdsall noted, there can be points in the customer lifecycle where the metrics "go dark." Getting explicit as well as inferred insight into those moments is a key challenge going forward for their businesses, and data-driven marketers in general.
It's no wonder the ballroom at the conference hotel was jam-packed for this Insight session. The audience was treated to an eye-opening discussion that showed just how far the state of the art has evolved from old-school, bulk email marketing. Plus, it's clear that the sophistication and respect for their customers' needs these experts conveyed set a high bar for marketers in every industry.
Over the next few weeks, I'll be digging deeper into the intersection of data-driven marketing and email. Until then, what's worked (and what hasn't) for your business when it comes to data-driven marketing? I'd like to hear from you.
—Brent

One of the great perks of attending Insight, SparkPost's annual user conference, is sharing best practices and learning from the expertise of the pros who build, manage, and use next-generation email infrastructure on a large scale. No small part of that is the hands-on sessions led by members of our product team and longtime expert customers who know how to make the SparkPost platform sing.
Three of these technical boot camp sessions dug into powerful SparkPost features: finely-grained tracking of user engagement, the rich capabilities of advanced templates, and the intelligent business logic of multi-channel email, SMS messaging, and app push notifications. Though nothing beats being there for the technical deep dives, here's a chance for the next-best thing: notes from the sessions and the boot camp leaders' presentations. Dig in, and enjoy!
---
First off the blocks was "Using the Engagement Tracking and Metrics APIs to Bring Insights to Your Business." This informative session examined the ways SparkPost allows senders to get the most from the fine-grained information about customer behavior and interactions with messages. Engineer Steve Tuck demonstrated using SparkPost's web user interface for interactive queries, APIs for pulling data into external systems, and Webhooks for streaming events data in real-time.
---
Next up, SparkPost's Fiona Snoddy and Isaac Kim used "Advanced Templatization" to demonstrate how to use the powerful templating features of our service. SparkPost templates can incorporate substitution data, conditional statements, looping flow controls, and dynamic content pulled from other systems. Together, these features enable a sender to personalize text, optimize offers, or deploy other business logic.
---
One final bootcamp discussed how to incorporate "Multi-Channel Messaging with SparkPost Elite." Using one platform and set of APIs to generate email, SMS, and push notifications means it's possible to send a customer the right message at the right place at the right time, whatever the medium. SparkPost's Ewan Dennis and Bruce Nowjack teamed up to give a really compelling demonstration of building a multi-channel app in real-time.
---
If these power features make you want to learn more, it's easy to get started with SparkPost. And if you're a developer looking to get your hands in some code, the SparkPost Developer Hub is a great place to begin.
—Brent
@brentsleeper
I'm not from Missouri (the 'show me' state) but my mom used to have this saying she'd spout off when she thought something was too good to be true, "Pretend I'm from Missouri and show me you can do it." It always worked. I always felt like Neil Patrick Harris in the show "How I Met Your Mother" and thought "Challenge accepted!"
Now I have a mini challenge for you to see if you can really code like a boss (besides, it's Thanksgiving week and no one's really working anyway so why not have a little fun?)
At our recent Insight User Conference, we unveiled our new #SendLikeABoss t-shirts for developers who can seriously code like a boss with SparkPost's self-service platform. Now we're giving all developers the opportunity to get one for free.
All you need to do is sign up for a free SparkPost account (no credit card required) and send us an email from your new SparkPost account with your name, address, and t-shirt size to mssocial@sparkpost.com. It's that simple.*
But wait, there must be a catch, right? Of course there is a catch! I want you to sign up for SparkPost and check out how easy it is to use for your next project or app that you build. Whether you need to send password resets, welcome emails, verification emails or something more complicated, SparkPost is the best option. Besides, what better way to learn about a product than to kick the tires and be rewarded for it? (And, did I mention how soft these shirts are?)
If you're new to SparkPost then check out our Developers Hub where you can find thorough documentation, tutorials, and a community to answer any questions you might have. You can sign up for a SparkPost  account here: sign-up.
If you're already a SparkPost user, then this ought to be a snap! Your free shirt is waiting for you.
Seriously, pretend I'm from Missouri and show me how easy this is to do and if you have any feedback about the product feel free to include that with your t-shirt size and I'll make sure it gets to the product team as well.
Now get back to coding and go build something awesome.
*Offer only valid in the U.S. and Canada
p.s. Anyone who tweets this, will be automatically entered to randomly win one of five: Star Wars Shattered Empire Graphic Novel Book #1
Wow—what a week! All of us here at SparkPost are still coming down from the buzz that was Insight 2015. Monterey, California, the venue for this year's iteration of our annual user conference, was just as lovely as to be expected. The weather really cooperated: warm sun, sea breezes, and all the charm you'd expect from the famous Cannery Row. (By-the-by, a genuine thank you to our hosts at the Monterey Plaza Hotel & Spa, Restaurant 1833, and Cibo for giving fantastic hospitality to our motley crew of email marketers, developers, and postmasters.)
Our Insight conference is the premier meeting ground for marketers, technologists, ISP insiders—really, anyone involved with email. It featured speakers with deep expertise in running, managing and using next-generation email infrastructure on a large scale. Hands-on sessions featured members of our product team and longtime expert customers helping attendees to get the most out of their SparkPost, Momentum, and PowerMTA infrastructure.
So, yeah, Insight was jam-packed with great content, and we'll be going into depth on some of the various sessions over the next couple weeks. But I didn't want to let any more time go by before sharing just a few of the highlights of the week.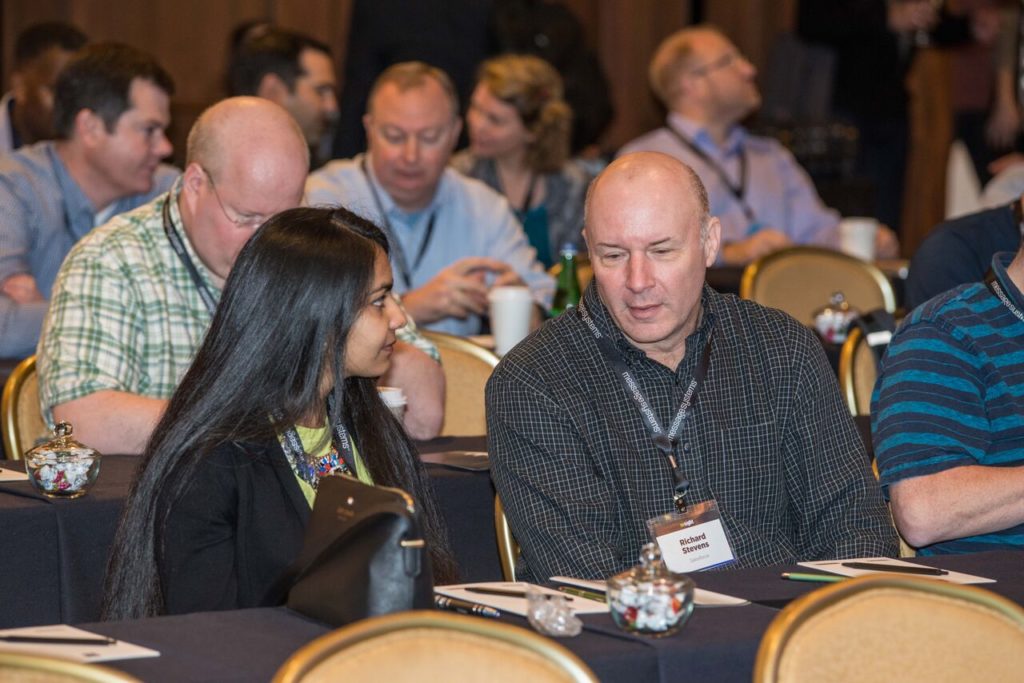 A Segment of One. SparkPost CMO Steve Dille talked with a panel of savvy marketers about how they are using big data, transactional and triggered email, and SparkPost to reimagine how email marketing drives the entire lifecycle of individual customer engagement with businesses like Zillow, Etsy, and CareerBuilder. It was an eye-opening discussion that showed just how far the state of the art has evolved from old-school, bulk email marketing. I truly was impressed by the sophistication (and respect for their customers' needs) that these experts evinced.
ISP Panel. This panel is always an Insight highlight, and this year's ISP discussion was no exception. Along with our own Len Shneyder as moderator, insiders from AOL, Yahoo, Cox, Comcast, and Rackspace shared their point of view from the eye of the hurricane, the future of email, and threats to inbox security. While we often talk about the importance of understanding how ISPs shape their customers' inbox experience and affect message deliverability, Insight is a rare opportunity to hear it straight from the horses' mouths.
Customer Excellence Awards. Seeing what SparkPost customers have done with our service and software was the huge highlight of Insight for me, personally. At the final Insight session, we formally recognized four customers that really have helped our company become the success it is today and that provide clear examples of leadership in the email industry: Capital One, CareerBuilder, Zillow, and Yesmail. These companies have done amazing work with SparkPost and Message Systems. Their use cases and success stories are so compelling that I'll be going into more detail about their awards in a future post. But for now: kudos!
The SparkPost Lab. Developers and other technically-minded folks had a chance to get hands-on with the SparkPost API and web UI and get advice from our team of developer advocates. Visitors to the SparkPost Lab also had the opportunity to try out mini-hacks like signing up and sending an email, consuming webhooks, and querying our message events endpoints. And did I mention that one lucky lab visitor won a sweet BB-8™ droid? 😉
The Insight Express. While Monterey isn't all that far from San Francisco and Silicon Valley, you've got to admit that riding down in a fully-equipped coach bus makes it a lot easier to squeeze in a last few emails, talk with peers, or enjoy a beverage of one sort or another! So cheers to the riders of the Barry Bus [sic]—it was great to get to chat with you! (And a special thanks to our bus drivers for making the journey safe and comfortable.)
Did you attend Insight 2015? We'd love to hear about your experience. Send us a note or tweet with the hashtag #SendLikeABoss.
—Brent
@brentsleeper