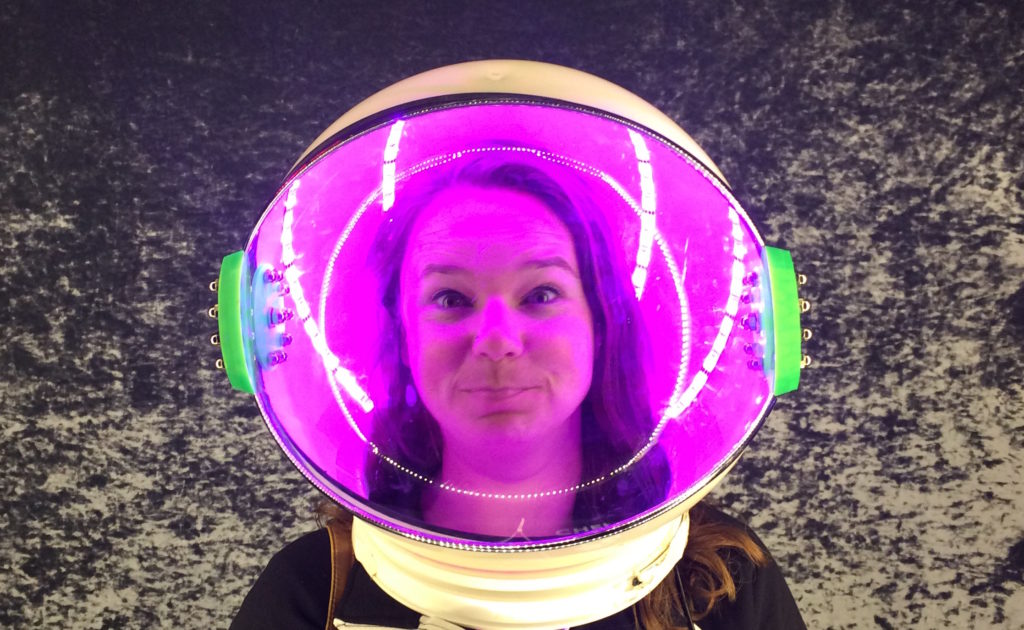 Hi there! I'm Mary (@mary_grace), and as you may have heard, I'm the new developer community manager at SparkPost. Things are finally starting to slow down after three weeks of onboarding, training, and lots of fantastic conversations, so I thought I'd take some time to introduce myself.
I'm based in San Francisco, and am a (Northern) California girl, but also spend a fair amount of time in NYC with my boyfriend, Jeremy. I'm a connector of people at heart, both personally and professionally, and love digging into the strategy of how to build and foster communities.
I've been a part of the developer community for a while now, but have taken a bit of an unconventional path to get here. My background is in communications and journalism, but after 5 years of talking at my community via press releases and social media, I wanted to have conversations with the community. I wanted to know if they were actually interested in our content, what excited them, what new projects they were digging into, why our resources were (or, more importantly, weren't) helpful. So I transitioned into a community manager, builder, advocate, architect, and developer, and I've never regretted it!
I'm also often known as "the one with the dog." My dog Ember (like the coal, not the JS library ;)) travels with me everywhere and serves as my super-nose, smelling when my blood sugars are starting to run too low and warning me before I can feel the symptoms myself. Bonus: He also serves as a quick and easy reference point when people are trying to track me down at an event.
Given my busy personal and professional life, I'm often on the road, but in my spare time I love to explore new cities, fly in the wind tunnel, listen to music, read books, and occasionally dig into crafting, sewing, and making projects. You can also often find me running local trails or at the beach with Ember.
I hope to meet all of you on the road soon. In the meantime, introduce yourselves here! Where are you based? What are you excited about working on? Is working with email & APIs a hobby or a career choice (or both)?! 
Lastly, if you've been keeping an eye on our developer hub, I, along with the rest of my team, want to help you build something awesome! So if there's something missing, something we could be doing better, or something we could do to help you build more awesome things, drop us a line. Want to reach out to me directly? You can find me on Twitter, GitHub, and as always, via email.
"If you build it, they will come" may be true for baseball fields, but it doesn't hold true for APIs. Any company that's serious about the success of its APIs must take the time to reach out to the developer community and help

them succeed. That, in a nutshell, is the job that Benjamin Dean and I have been hired to do as SparkPost Developer Advocates.
People often ask me what I do as a Developer Advocate. My primary responsibility is to explain the awesomeness of the SparkPost API. I travel to conferences and hackathons to promote the API and educate developers about SparkPost. I share the Message Systems story, give demos, and present use cases. My goal is to explain that although SparkPost is a fairly new product, we have 15 years of experience and expertise behind SparkPost, and our APIs make it easy for developers to get ahold of all that awesomeness. In the case of hackathons, I have the pleasure of meeting lots of you, not to mention giving away cash and prizes to developers who demonstrate innovative uses of our API. Most recently we awarded a Parrot Bebop drone at AngelHack Brooklyn.
As a Developer Advocate, I'm also responsible for ensuring developers' success with the SparkPost API. Sometimes that means working with the support team to identify common issues. If we see trouble tickets for a particular category and think something could be clearer, we'll write a blog post or create a tutorial video to make the product even easier to use. We also network with developers and answer questions via email, Twitter, GitHub, StackOverflow, and Heroku (we recently entered beta as an email add-on in Heroku).
Ultimately, however, it's about having face time with the community and building rapport with you as developers. Benjamin and I strive to build our knowledge beyond SparkPost and serve as true thought leaders so that we can deliver more value to the developer community as a whole. I look forward to meeting you face to face one of these days. Follow me at @aydrianh to find out about where we'll be next.
If you liked this post, you might like to read how our own Aimee Knight went from figure skater to engineer in "I Look Like An Engineer" by Aimee Knight.