My email industry colleagues Dennis Dayman, Ryan Phelan, and I recently wrapped up the DMA Email Experience Council's annual EEC Email Evolution Conference. Over 500 people came to New Orleans for three days of boot camps, presentations, panels, and a series of amazing keynotes—a confab that represents the state of the art in email marketing. It was fantastic. Still, as anyone who's organized a big event will understand, when it was all done, first came a feeling of relief, followed by elation, that every single speaker showed up and that we had no major catastrophes. Then finally came reflection. That's the part I'd like to share with you: some of what I learned at this year's EEC.
Keynotes
As the program chair for Email Evolution, I had a simple mission for choosing keynote speakers: I wanted throught provoking speakers, regardless of their industry or focus. My goal was to put someone on stage that would challenge not only our marketing brains, but also the part of us that resonates with stories of the human condition and our place in a world filled with living beings.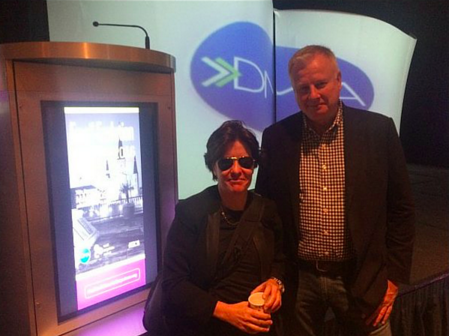 Kara Swisher of Re/Code started us out on the right foot: she gave us a sense of what's coming down the technology with 10 trends including these gems captured on Twitter (hashtag #EEC16)…
Email Experience @theeec
"Cars are really the original mobile device." @karaswisher #eec16
Hannah Patterson @HansMcCain
It will be about what you are Wearabling! #trends #clothesthatspeaktoyou #stepitupAppleWatch #needanewfitbit😁 #EEC16 @julie Graham #Blue…
Shauna Plesmid @ShShauna
@karaswisher "your brand needs to be genuine. There's tons of info on Internet, you don't want any questions as to who you are" #EEC16
Len Shneyder @LenShneyder
Brand are the new social status. We are obsessed with brands says @karaswisher #EEC16
Email Experience @theeec
On deep learning: "Computers will be more accurate at diagnosing your illness than a human being will." @karaswisher #EEC16
Bradford Johnson @BHJnow
Kara Swisher says marketers should get and understand AMZN Echo #EEC16
Email Experience @theeec
On Millennials: "Even though they pretend they can't stand brands, they love brands." @karaswisher #eec16
Closing out the first day was Patrick Scissions, Chief Creative Officer at Grey Canada. Patrick's keynote highlighted creative approaches to difficult subjects ranging from abducted children to gun control. Grey Canada has taken on extremely difficult projects, sometimes pro-bono, because they believe advertising can change the world. They've produced iconic content such as the famous Guns With History video by opening a faux gun store in NYC and filming people's reactions when they learned the history of the weapon in their hands.
For the final keynote, I wanted to switch gears by moving away from the familiar and diving headlong into unfamiliar territory—even throwing away the map altogether. So, I was thrilled that Kelly McEvers, co-host of NPR's All Things Considered, could speak. Kelly previously was mideast correspondent for NPR News and the network's Beirut bureau chief. She has seen the face of war, ridden in the back of a jeep with rebels in and out of Syria, to help us understand what's happening beyond our local and regional borders. Kelly's talk was focused on what happens when the checklist goes out the window. What do you do when your carefully laid plan, that checklist of things you bring, or do, or expect goes up in smoke? What then? We've all had this happen, but in the case of a war correspondent, when a check list goes out the window it could mean the difference between life and death.
I'm not sure anyone really knew what to expect from this talk; I knew that Kelly would deliver it with a mixture of humor, seriousness, and deep compassion. For 45 minutes we were able to hear a much bigger picture than our marketing world, only to return with more empathy and a touch more humanity in our corner.
Jake Strang @JackStrangeNYC
"All those 20 yr old [activists] are 25 now. They have better technology and they are going to use it." @kellymcevers #eec16
Ryan Phelan @ryanpphelan
Thanks soooo much to @kellymcevers for the opening keynote at #eec16. Inspirational message and wonderful person!
Alessandra Souers @asouers
Regarding her professional habits: "Some would say it's a problem; I say it's a pattern." Stealing this from @kellymcevers. #EEC16
Alyssa Wright @abwright620
"If you're curious about something, go for it." – @kellymcevers #EEC16 #girlboss #inspiringwomen #womenimpactingtheworld #morningmotivation
Nancy Calaway @NancyCalaway
'Sometimes you have to make something out of nothing' @kellymcevers at #EEC16 thnx for the inspiration
Jessica Best @bestofjess
How do you keep going into situations that would make normal people curl up in a ball of fear?
"Because of the people who fight." #EEC16
Alex Krylov @akrylov
Powerful, brilliant. Kelly McEvers on what happens when your work "checklist" goes to hell. #eec16
Similarly, at the 2015 DMA &Then conference, singer John Legend delivered a stirring keynote about equality; he highlighted his own experiences growing up as African-American citizen and the hurdles of racism he encountered on the road to his own personal success. He's an activist and gives back to his community. Although he's as far from a marketer as you can possibly get, he, like the rest of us, is part of this thing called the human race. To me a keynote's main job is to inspire and challenge, and to be perfectly frank, it doesn't matter if that challenge and inspiration has anything to do with your industry. We all read, tweet, meet and spend hours of time focused on our jobs. For the lucky ones, our vocation is also something of an avocation, or at least you have passion for what you do. To be challenged by people that have done remarkable things in fields completely removed from our everyday lives makes us work harder; we have to find and draw the connective tissues between their experiences and our own. Challenge and inspiration from beyond the pale is the start of a conversation that will hopefully lead to our own personal and professional success and hopefully we have the opportunity to give something back.
In the next article I'll talk a bit about the EEC Email Evolution Conference 2016 content and how you can get involved with the email evolution conference…
If you've ever attended a 1500+ person conference and tried to meet as many people as you can during that time, you'll understand what our experience at Fluent Conf 2016 was like! Two weeks ago, a handful of us from the SparkPost Dev team had the opportunity to show off the SparkPost API, walk people through our various client libraries, explain webhooks and inbound routes, and in general remind folks just how important email is to their company's day-to-day functionality.
We spoke with front-end web developers, software engineers, CTOs, and founders alike, and walked away with valuable feedback about our product and how we can even better serve our community.
We also had a chance to talk about the changes that we've made lately, and the online community that is forming around SparkPost.
Last but not least, I had the chance to speak at Ignite on Tuesday night. While most of the conversations at the conference revolved around monitoring, security, and website performance, my talk focused on monitoring those of us who are responsible for those things. So often, we push ourselves to get everything "just right" at work, monitoring every angle so as to ensure the best performance, but we fail to take a step back and make sure that we're monitoring ourselves. Keep an eye out for the video on O'Reilly's Youtube channel.
Missed talking to us at Fluent but want to see us on the road sometime soon? We'll be hacking away at bitcamp in just a few weeks and then heading back to San Francisco for Twilio's Signal Conference. Then it's off to Kansas City, MO for Kansas City Developer Conference in June. As always, keep an eye on our Developer Hub to see where we'll be next. In the meantime, come hang out with us in Slack.
-Mary
@mary_grace
Community Manager, SparkPost
Wow—what a week! All of us here at SparkPost are still coming down from the buzz that was Insight 2015. Monterey, California, the venue for this year's iteration of our annual user conference, was just as lovely as to be expected. The weather really cooperated: warm sun, sea breezes, and all the charm you'd expect from the famous Cannery Row. (By-the-by, a genuine thank you to our hosts at the Monterey Plaza Hotel & Spa, Restaurant 1833, and Cibo for giving fantastic hospitality to our motley crew of email marketers, developers, and postmasters.)
Our Insight conference is the premier meeting ground for marketers, technologists, ISP insiders—really, anyone involved with email. It featured speakers with deep expertise in running, managing and using next-generation email infrastructure on a large scale. Hands-on sessions featured members of our product team and longtime expert customers helping attendees to get the most out of their SparkPost, Momentum, and PowerMTA infrastructure.
So, yeah, Insight was jam-packed with great content, and we'll be going into depth on some of the various sessions over the next couple weeks. But I didn't want to let any more time go by before sharing just a few of the highlights of the week.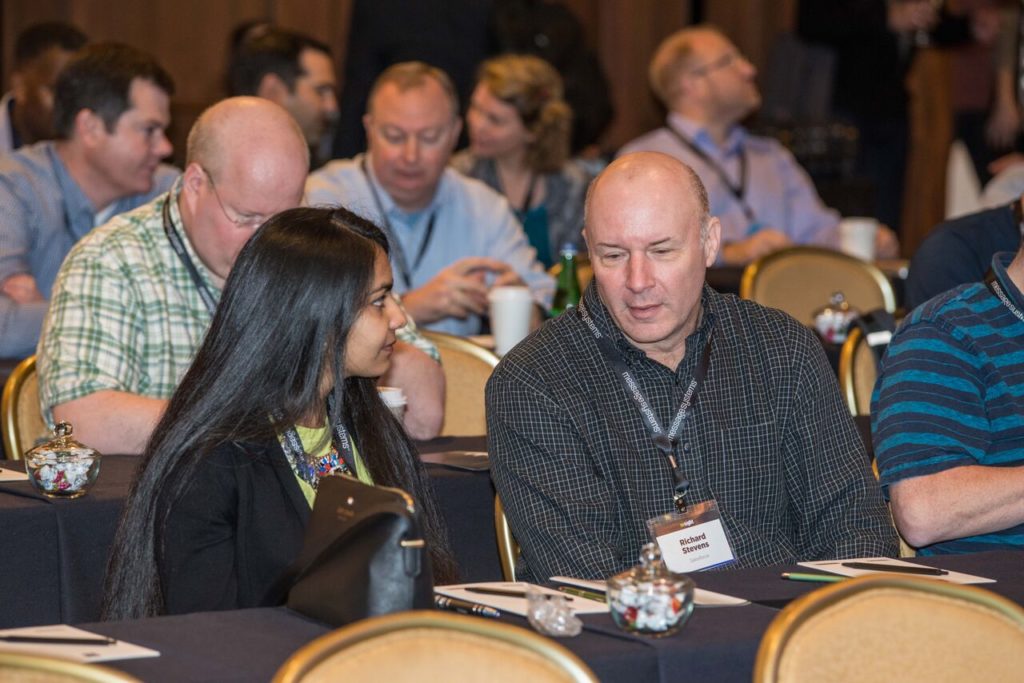 A Segment of One. SparkPost CMO Steve Dille talked with a panel of savvy marketers about how they are using big data, transactional and triggered email, and SparkPost to reimagine how email marketing drives the entire lifecycle of individual customer engagement with businesses like Zillow, Etsy, and CareerBuilder. It was an eye-opening discussion that showed just how far the state of the art has evolved from old-school, bulk email marketing. I truly was impressed by the sophistication (and respect for their customers' needs) that these experts evinced.
ISP Panel. This panel is always an Insight highlight, and this year's ISP discussion was no exception. Along with our own Len Shneyder as moderator, insiders from AOL, Yahoo, Cox, Comcast, and Rackspace shared their point of view from the eye of the hurricane, the future of email, and threats to inbox security. While we often talk about the importance of understanding how ISPs shape their customers' inbox experience and affect message deliverability, Insight is a rare opportunity to hear it straight from the horses' mouths.
Customer Excellence Awards. Seeing what SparkPost customers have done with our service and software was the huge highlight of Insight for me, personally. At the final Insight session, we formally recognized four customers that really have helped our company become the success it is today and that provide clear examples of leadership in the email industry: Capital One, CareerBuilder, Zillow, and Yesmail. These companies have done amazing work with SparkPost and Message Systems. Their use cases and success stories are so compelling that I'll be going into more detail about their awards in a future post. But for now: kudos!
The SparkPost Lab. Developers and other technically-minded folks had a chance to get hands-on with the SparkPost API and web UI and get advice from our team of developer advocates. Visitors to the SparkPost Lab also had the opportunity to try out mini-hacks like signing up and sending an email, consuming webhooks, and querying our message events endpoints. And did I mention that one lucky lab visitor won a sweet BB-8™ droid? 😉
The Insight Express. While Monterey isn't all that far from San Francisco and Silicon Valley, you've got to admit that riding down in a fully-equipped coach bus makes it a lot easier to squeeze in a last few emails, talk with peers, or enjoy a beverage of one sort or another! So cheers to the riders of the Barry Bus [sic]—it was great to get to chat with you! (And a special thanks to our bus drivers for making the journey safe and comfortable.)
Did you attend Insight 2015? We'd love to hear about your experience. Send us a note or tweet with the hashtag #SendLikeABoss.
—Brent
@brentsleeper