SparkPost email API is now available in AWS Marketplace
SparkPost gives AWS development teams a powerful email API with rich analytics features that make it easy to send email notifications and work with email data in AWS apps—and to ensure emails arrive on time and to the inbox. Subscribing via AWS Marketplace helps save time and hassle by consolidating services on a single AWS bill.
AWS customers and other demanding senders rely on SparkPost to deliver billions of emails every day. That's more than 37% of the world's business email.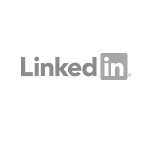 Sophisticated features for AWS applications big and small
Powerful templating, multiple webhook addresses, and multi-account features let you build AWS applications that engage, retain, and rapidly grow your user base.
Focus on building a great AWS app, not managing email servers
Easily embed email into any app or website with SparkPost's REST and SMTP email APIs. Native libraries for most popular languages used by AWS developers, including NodeJS, Python, PHP, C#, Java, and Go help your development team hit the ground running.
Deliver email, come rain or shine
Missing or delayed emails lead to customer churn. SparkPost offers unmatched inbox delivery and reliability backed by an enterprise SLA. Our enterprise-grade reliability and security complements the elastic scalability and robust security customers benefit from AWS itself.
Save time with simple sign-up and convenient, one-stop billing
AWS customers now get simplified sign-up, with the subscription consolidated onto one AWS bill. A SparkPost subscription made through AWS Marketplace can even help you maximize savings by contributing to consolidated billing volume discounts.
SparkPost is an AWS Advanced Technology Partner
SparkPost is an Advanced Technology Partner in the AWS Partner Network (APN), the global partner program for Amazon Web Services. Together, SparkPost and APN are focused on helping our customers build successful AWS-based applications. SparkPost itself runs and is built on AWS.